Reaching Out: Johanna helps Orangutans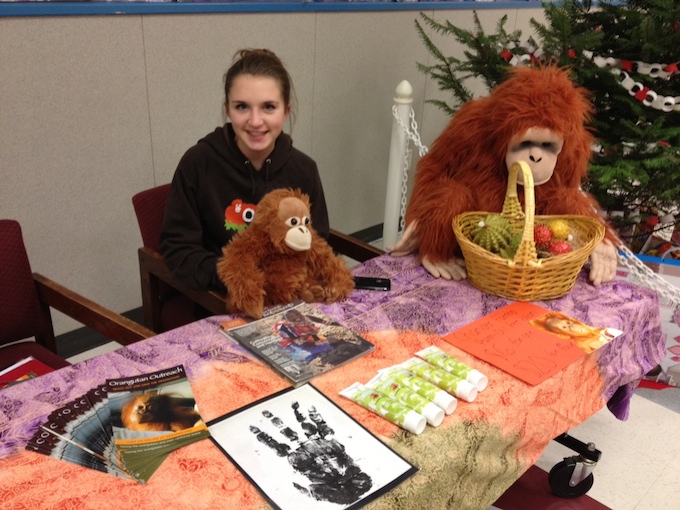 2 Jan 2014 - Long-time Orangutan Outreach supporter Johanna Hampton, Trillium Roots & Shoots group leader, recently set up a holiday booth selling Chandler Farm's palm-oil free hand lotions to raise funds for orangutan conservation at her school's Holiday Craft Night. Johanna was able to raise enough money to adopt a baby orangutan from Orangutan Outreach for her school.
Johanna and her younger sister Lainie have been helping orangutans since they were kids. She got her start a few years ago by helping to raise funds for the new orangutan enclosure at the Oregon Zoo. Johanna also recently joined the Roots & Shoots National Leadership Council and will be mentored by none other than Orangutan Outreach's Youth Ambassador Allie Boyer. Previous OO Youth Ambassadors, Madi Vorva & Rhiannon Tomtishen also spent time on the Roots & Shoots Leadership Council so Johanna is in very good company!
Johanna is an inspiration to us all!  Go Joey!!  {:(|}