Introducing the BOS Nyaru Menteng Orangutan Release Fund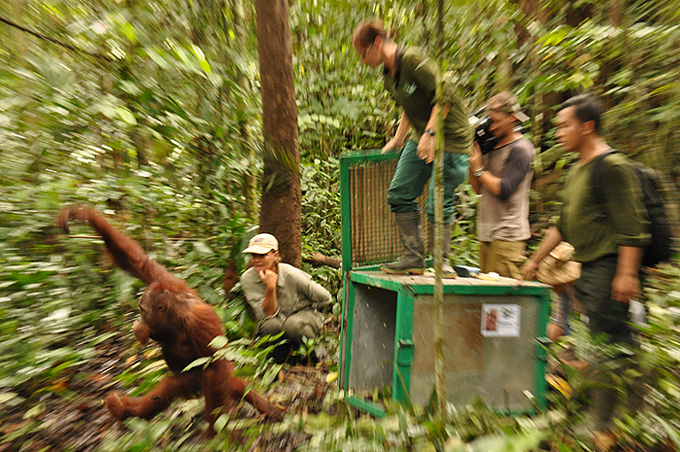 Since summer 2012 the team at BOS Nyaru Menteng has released dozens of orangutans into a safe, pristine forest called Batikap. But this is only the beginning! The team is planning to release several dozen more by the end of the year.
The orangutans need YOU!  Your donation, large or small, can make a HUGE difference to our orangutans future.
YOU can help send the orangutans back home. Learn more about the Release Fund
Please make a contribution today to our BOS Nyaru Menteng Orangutan Release Fund. You can also support the orangutans at BOS Nyaru Menteng by adopting and orangutan for just USD $15/month (or USD $150/year)!
Orangutans in Borneo Need Your Help!
Donate crypto or with a Card