Megaloman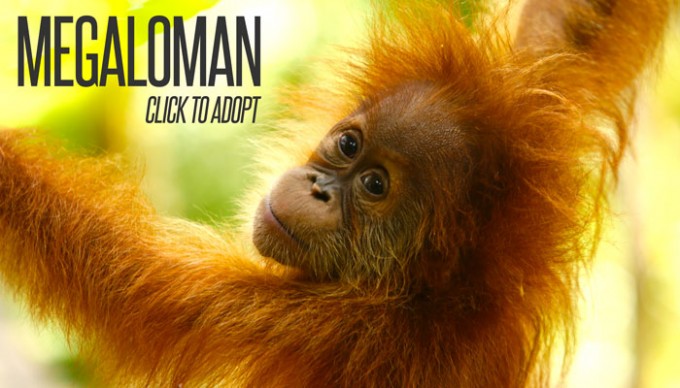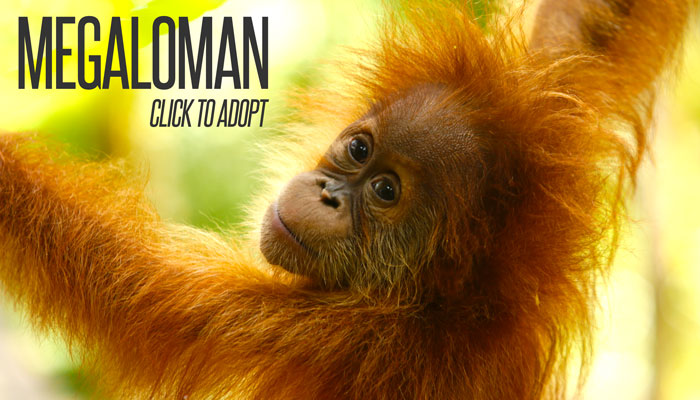 Megaloman is being cared for at the SOCP orangutan rescue center in Sumatra. He's one of the youngest infants to arrive at the Baby House. He is very cute and has a warm, easygoing personality. He's quite popular among the staff due to his shock of wild hair and he gets along well with all the other infants. It's amazing to think that one day this handsome little guy will grow into a dominant male cheekpadder orangutan. See more photos of Megaloman!
YES! I want to adopt Megaloman!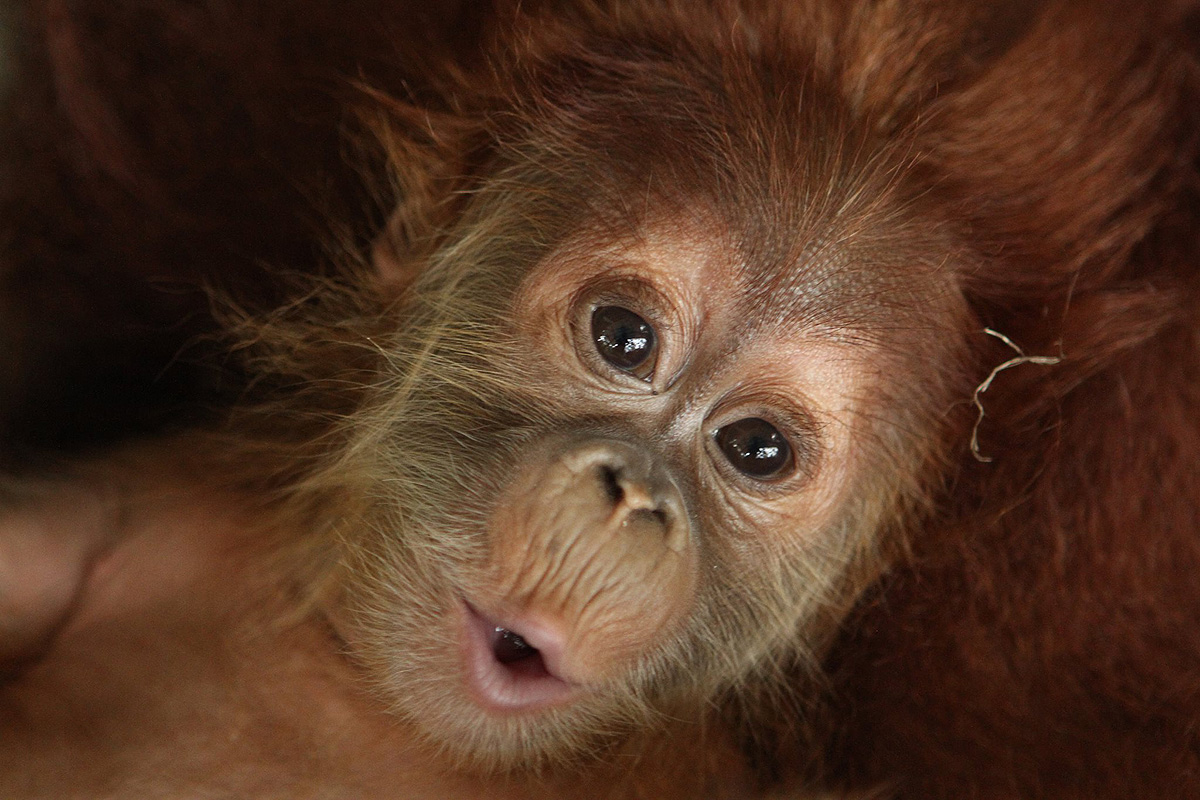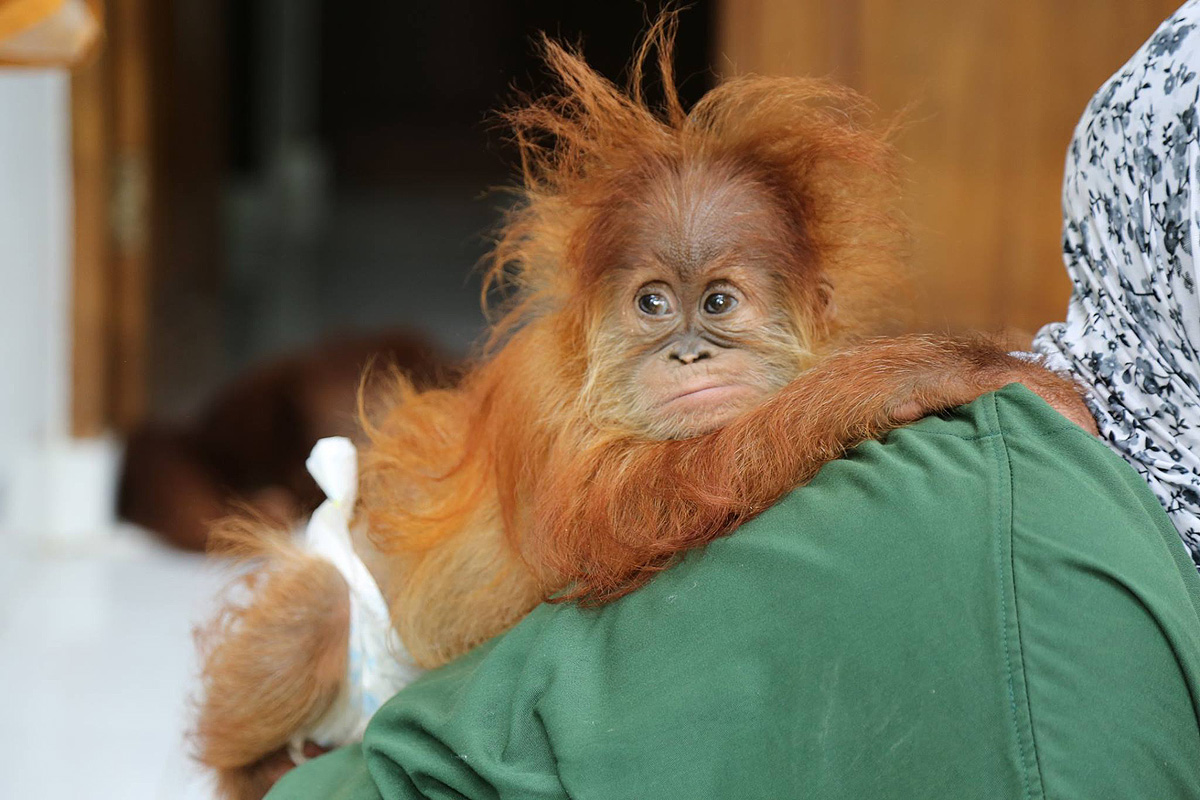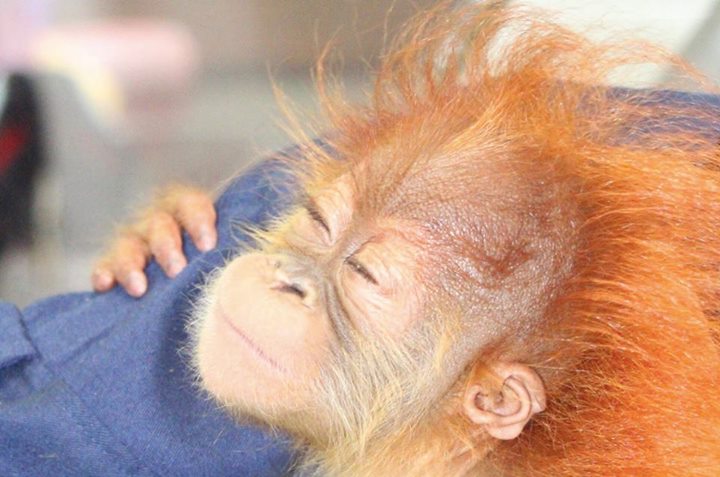 Learn more about the SOCP Baby House!